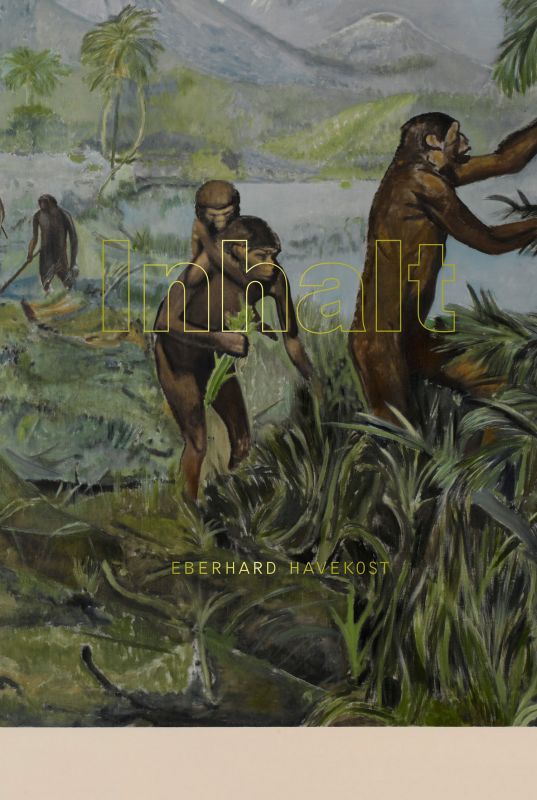 Inhalt
Inhalt concentrates on Eberhard Havekost's painting from the past ten years, focusing on work first exhibited at KINDL – Centre for Contemporary Art, Berlin (October 23, 2016–February 19, 2017).
The work's heterogeneity is evident in the selection of subjects, as well as the styles employed. This extreme range characterizes Havekost's artistic work as a whole. The artist situates his paintings in complex interrelationships, where connections and relevancies are constantly reconfigured, forming a continuously growing web.
The starting points for Havekost's painting are manifold—from his own photographs, an ad from a fashion magazine, and an illustrated book that the artist received as a gift in his childhood, to images from television, films, and the Internet. As he develops his subjects, he may digitally edit the images and then use the techniques of painting to reflect on the function and role of pictures as well as their authenticity. What do we actually see? How much reality is contained in the surface of things and their depictions? Where do content (in German, Inhalt) and meaning exist, and how do they get deformed into something different and new?In addition to an essay by the Basel-based art historian Invar-Torre Hollaus and a preface by Andreas Fiedler, the catalogue supplements the level of the picture with a level consisting of text snippets and quotations. Content—the individual image, the individual text fragment—cannot be reduced to one context. Rather, it stands for a boundless network and radical relativity.