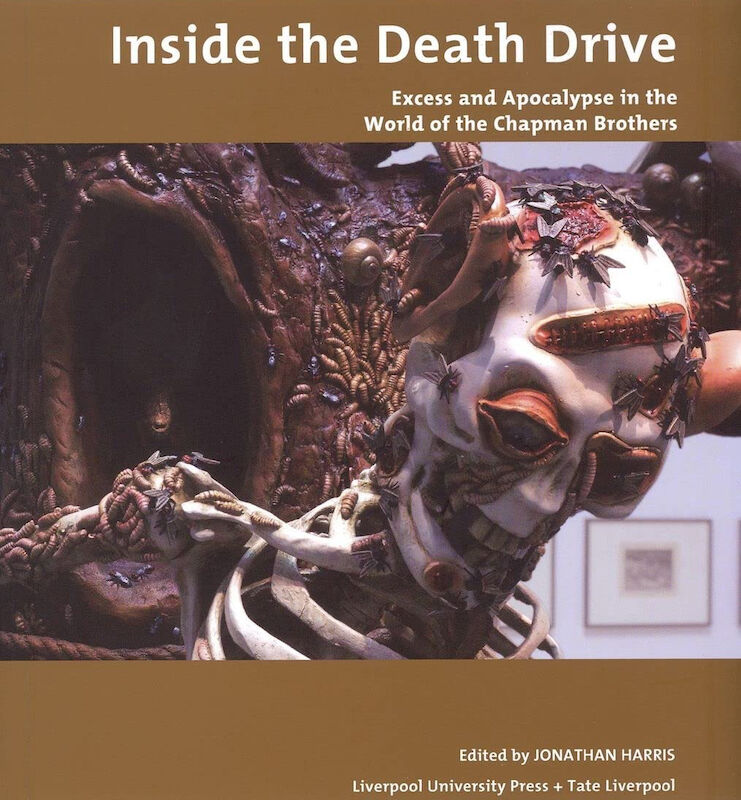 Inside the Death Drive:
Excess and Apocalypse in the World of the Chapman Brothers
€ 74.00
This new study critically assesses the work of one of the art world's most creative and controversial duos. It includes a rare specially commissioned interview with Jake Chapman and features essays from leading international art scholars and commentators. Brothers Jake and Dinos Chapman enrage some with their art and reduce others to hysterics, but no one is neutral about two of Britain's most outstanding artistic provocateurs.
Over the last 17 years, they have produced some of the most disturbing and challenging artworks. These essays by leading figures in the field address the oeuvre of Jake and Dinos Chapman from a variety of critical standpoints, examining psychoanalytic, political, semiotic, popular-cultural, philosophical, and aesthetic depths and surfaces of Chapman graphic, sculptural and installation artefacts. In addition, four essays extend the discussion historically and theoretically by considering other artists who've attempted to deal with modern horror in graphic,
performance and film: the representation of North American indigenous people's ethno-genocide (Rebecca Belmore, Faye Heavy Shield), Nazi concentration camps (Lee Miller), abortion (Tracey Emin) and dehumanization (the Russian collective AES+F).