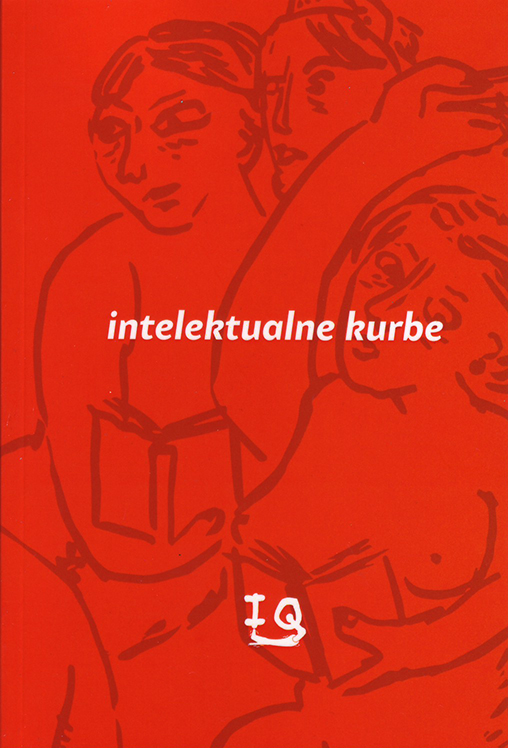 Article Number: 5359
Soft Cover,
Czech
, Glue Binding, 48 Pages, 2012
Intelektualne Kurbe
availability unknown, if interested please write an email
Intellectual whores The project employed 17 intellectuals from humanistic field to sell their knowledge on the streets of Maribor during the hot 29 summer evenings.
While they occupied 3 old gondolas that used to take people skiing on Pohorje, they explained poetry, sculpturing, psychoanalysis, art films or willingly chat in German with Austrian tourists about Slavoj Žižek or Tariq Ali for only 15 to 25 euros. Meanwhile their pimp, a philosopher himself, persuaded people on the street to enter this intellectual brothel for which he took only 20 % of their income. Surprisingly some 120 conversations were sold and some people and whores had a good time. The project was prolonged due to its success and the video made was the most intriguing on EPK and will start a tour around European festivals.