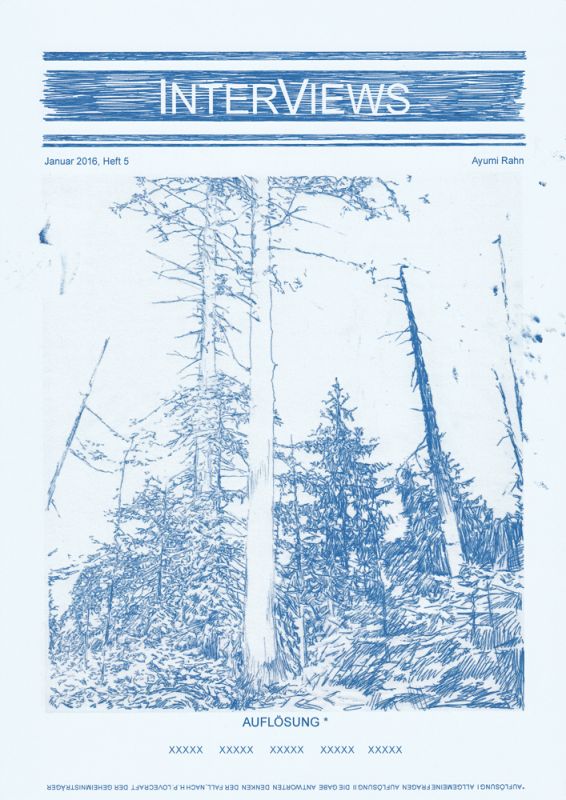 Article Number: 9157
Soft Cover,
German
, 20 Pages, 2016, Ayumi Rahn
€ 16.50
INTERVIEWS is an Artist's Magazin, a project by Ayumi Rahn, that focuses on the interview as a form of expression.
All interviews are fictive. Some are quite classic about inventions, studies or other "new ideas",
some are rather dialogues or soliloquies, that often change into absurdity.
Each issue is limited to a numbered edition of 50 copies.
As from Interviews Heft 5 there is a Sticker Editon (1/50 - 20/50 ) enclosed with 20 numbers.
Sticker Edition #3 v.a. Claudia C. Linder, Christian Otto, Johann Lurf und Laura Wagner
Sprache: Deutsch