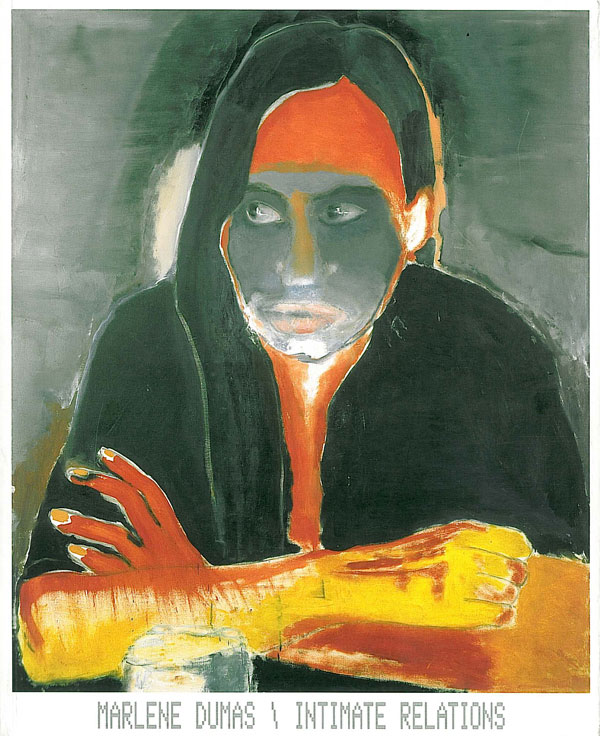 intimate Relations
€ 32.00
One of the top-selling female artists in the world, Marlene Dumas is a young painter whose works deal with the cycle of life as well as issues of gender, sexuality, pleasure, and pain. This is an intimate look at her life—and the intellectual, ethical, and moral questions that stimulate and absorb her—as well as a comprehensive catalog of her drawings and paintings. Essays by prominent South African artists and her curator shed light on Dumas as a person as well as her creative work and its perception in the art world.
Intimate relations drive Marlene Dumas's passions, interests and concerns. For someone as intensely passionate in her dealings with the world as she is, the question of how we relate to one another, whether at a personal or global level, becomes a critical isssue that impels her intellectual and artistic pursuits. "intimate Relations" was chosen by Dumas for the exhibition title as a way of framing the curatorial vision and selection of work to focus thinking around questions of what constitutes intimate relations and how those relations between people, places and objects are structured. The exhibition, 'Intimate relations', runs at IZIKO South African National Gallery in Cape Town from 7 November 2007 to 13 January 2008 and At The Standard Bank Gallery in Johannesburg from 5 February to 29 March 2008.
Marlene Dumas (* 1953) is an artist who combines Expressionism with conceptual art, often exploring the relationships between art, the female form, and sexuality.