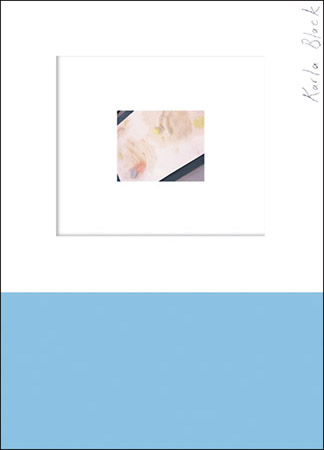 Article Number: 6187
Hard Cover,
German
, Thread Stitching, 191 Pages, 2010, Kunstverein Hamburg
It`s Proof That Counts
availability unknown, if interested please write an email
This book was published on the occasion of the exhibitions Karla Black at the micros museum für gegenwartskunst Zürich, Der Kunstverein, the Modern Art Oxford May and at Inberleith House, Royal Garden Edinburgh from 2009-2010.
Scottish artist Karla Black (born 1972) manipulates Minimalist tropes utilizing conventionally feminine materials such as face powder, lipstick and nail polish. Reflecting the ephemeral nature of her work, this monograph resembles an artist's sketchbook that is still in use.
Languages: English and German