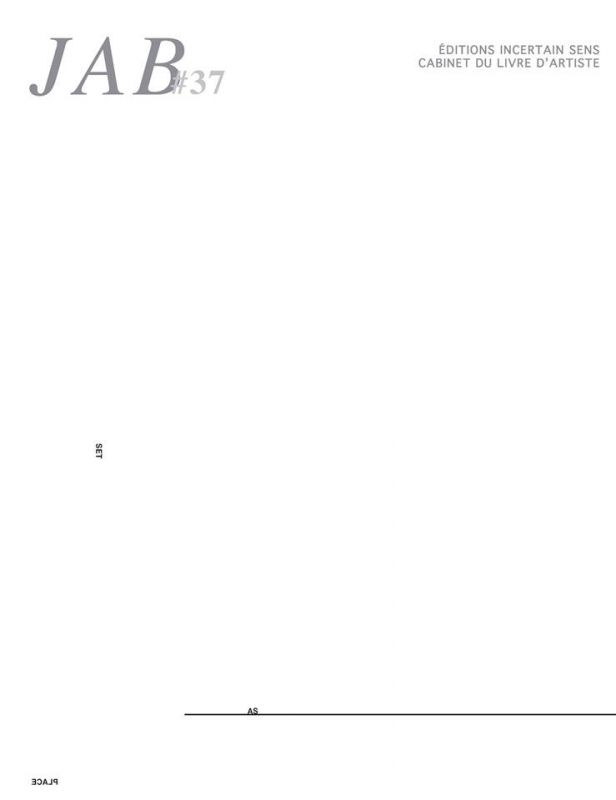 Article Number: 9978
Magazine,
English
, Staple Binding, 64 Pages, 2015
JAB Journal of Artists' Books #37
ART . BOOKS . PUBLISHING . RESEARCH . LIBRARY . NETWORK
€ 18.90
JAB37 was offset printed on the Heidelberg GTO52 (eine farben) at the Center for Book and Paper Arts, Columbia College Chicago by Mary Clare Butler and Woody Leslie under the supervision of Brad Freeman.
Butler and Leslie are Print Production Fellows and graduate students in the Interdisciplinary Book and Paper Arts MFA. Butler designed the layout, and meticulously fixed all the crazy pdfs. The body text is set in Harriet, and the headlines are set in Cholla. The paper is Mohawk Superfine ultrawhite smooth 28 lb. writing for the text, and 80 lb. for the cover. Cover design by Peter Downsbrough.
Language: English