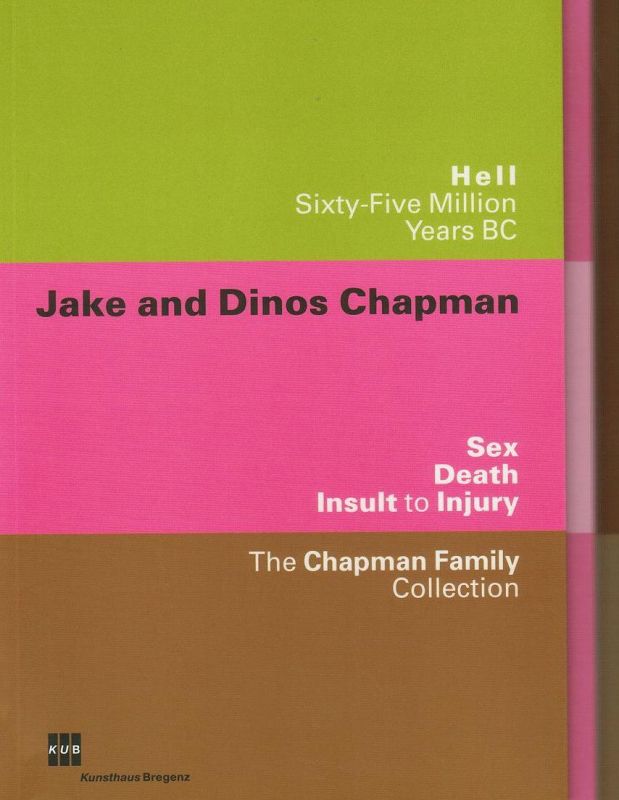 Jake and Dinos Chapman
Sex. Death. Insult to Injury
€ 34.00
Seit den 90er-Jahren definieren die Young British Artists den Kunstbegriff auf schockierende Weise neu, unter ihnen die bekennenden »enfants terribles« Jake und Dinos Chapman. Mit ihren Werken provozieren die Künstler das moralische und ästhetische Empfinden aufs Äußerste. Immer ist jedoch die hyperreale Darstellung ihrer Themen wie Tod, Sex, Gewalt und Hölle durch sarkastische und humoristische Elemente gebrochen. Das Buch dokumentiert die im Kunsthaus Bregenz gezeigten drei Werkgruppen mit Installationsfotos und grundlegenden Essays. Die grafische Gestaltung setzt die drei Themen und Ebenen in einer originellen Terrassenbindung sowie aufwändig in der Farb- und Papierwahl um. Installationsfotos aus dem Kunsthaus Bregenz sind in Form eines Leporellos eingefügt.
Works of Art, too, have a life of their own. Some arrive early in this world and understood only much later. Others enjoy a short lifespan, count as missing or are destroyed. Thus "Hell" (1999-2000), one of the main works of the brothers Chapman, went up in flames during the great fire at the warehous of a British art removal company. A truly grotesque course of events: those, who have shockes the art world and its broken every taboo by their radical cultural cannibalism, suffer punishment as though by ordeal.
Texte in Deutsch und Englisch.