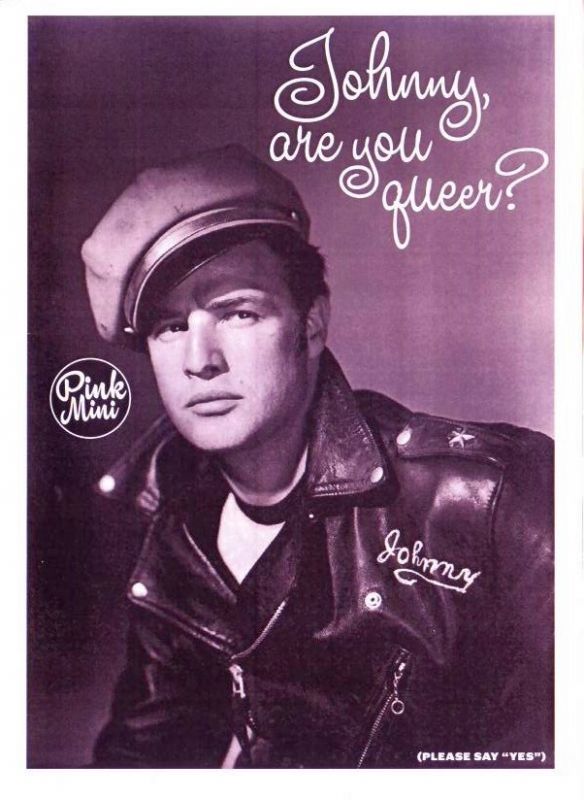 Article Number: 6775
Soft Cover,
English
, Staple Binding, 12 Pages, 2010
Johnny are you queer? (Please say "yes")
Pink Mini #4
availability unknown, if interested please write an email
"Johnny, are you queer?" is a brief meditation on the steamy dynamics churning beneath the surface of The Wild One, one of the most deliciously homoerotic epics of all time, intentionally or not.
Language: English