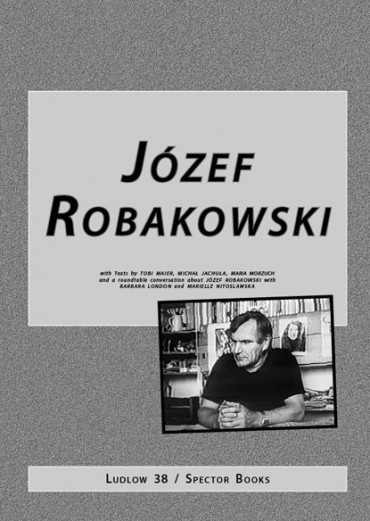 Article Number: 3179
Hard Cover, Glue Binding, 556 Pages, 2011,
Spector Books
Jósef Robakowski
availability unknown, if interested please write an email
Józef Robakowski (b. 1939) is a pioneer of avant-garde film and video art. This is the first presentation of Robakowski's collaborative and relational work. (Polish/Germ./Engl.)
It is emerging from his ongoing cooperation and dialogue with other artists. Through selected works and archival materials, the exhibition and accompanying catalogue reveals a significant aspect of the artist's practice, not only as a filmmaker and visual artist, but also as an initiator, curator, and organizer of art groups, exhibitions, and artistic events.