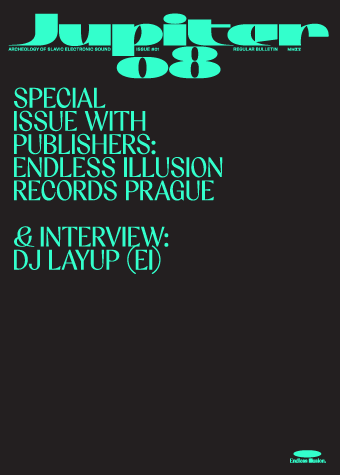 Article Number: 8487
Magazine,
English
, Staple Binding, 32 Pages, 2015
Jupiter 08
Archeology of Slavic Electric Sound. Issue #01.
The Jupiter 08 project is an archaelogical journey to the era when electronic music flourished in the Eastern Bloc and about current domestic producers.
What is the extent of early electronic music created not only in Czechoslovakia and is there any continuity with the current form of dance music? Who are the people at the base of well-known pop projects which exhibit elements and processes used in current popular songs? Why do we experience prejudice to our own history and turn our backs on it even though it is one of the best in the context of the world production? The Jupiter08 Project attempts to answer these questions, while its subtitle "Archeology of Slavic Electronic Music" reveals a lot of things.
Languages: Czech, English