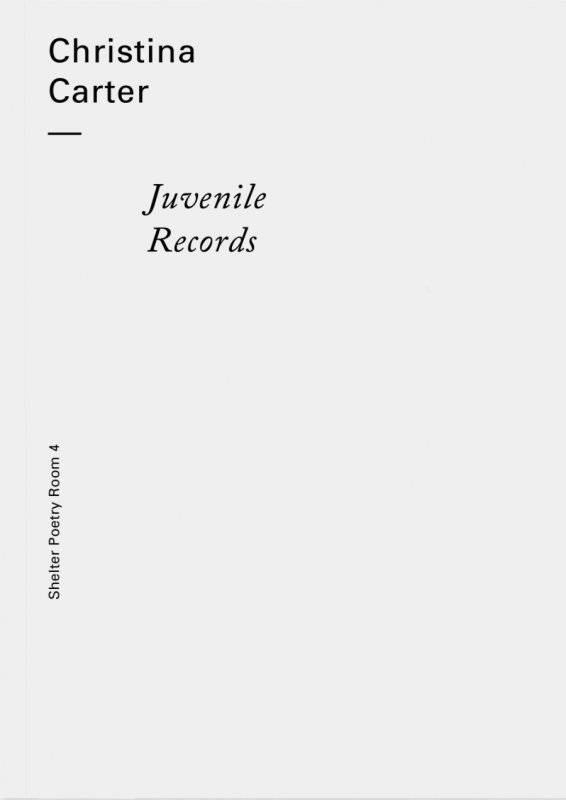 Article Number: 6860
Soft Cover,
English
, Glue Binding, 36 Pages, 2013
Juvenile Record
Juvenile Record is the new poetry book wrote by the Texan singer and musician Christina Carter.
Like a prayer from the South, where voices and glasses are breaking in the heavy night, memories escaping like water, falling from the hands and evaporating in the air.
Objects, days, names, ages, charms, collected in the mind, folded, shouted or kissed, oftenly blessed, and sayed again.
A walk, a song, a drive, a dialogue, a pair of shoes, one life's humble and beautiful quest.
Christina Carter was born in the bayou city of Houston, Texas in November of 1968, and co-founded the group Charalambides there in December of 1991. Ever since then, she has deeply mined her own vein of sound-as-music with voice, guitar, piano, and keys.
Concurrent with her work as a musician, Christina has expanded her involvement in writing and visual art. Her poetry has been published by Digitalis Industries, The Ecstatic Peace Poetry Journal, Glass Eye, and Slow Toe Press.
Language: English