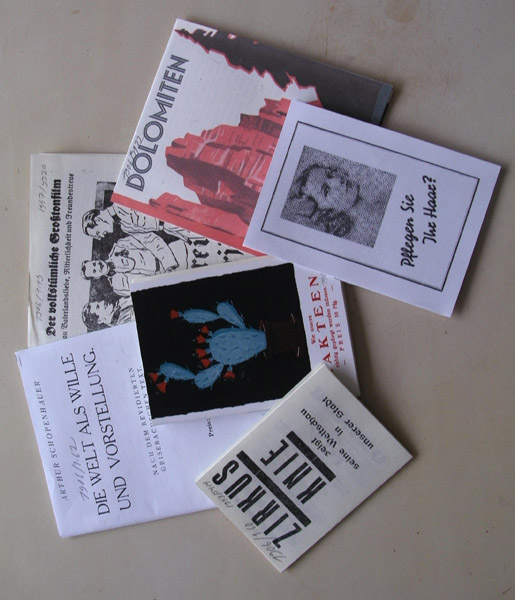 Article Number: 3457
Book with medium,
German
, 2010, ISBN 978-91-86385-02-6
KAMOUFLAGESKRIFTER/ TARNSCHRIFTEN
The covers of the Tarnschriften indicated that they were filled with information about sewing machines, shaving, or hair care. They could take the shape of a tourist brochure, a cookbook, or pulp fiction. The outwardly harmless cover designs did however by no means correspond with the contents. This box contains six pamphlets: disguised, forbidden, anti-Nazi writings that were spread throughout the Third Reich.
Package Content: 6 st. Tarnschriften = kamouflageskrifter
• 1 x Die Dolomiten (facsimile)
• 1 x Drei Kaiserjäger (facsimile)
• 1 x Zirkus Knie (facsimile)
• 1 x Pflegen Sie Ihr Haar? (facsimile)
• 1 x Wie unsere Kakteen richtig gepflegt werden müssen (facsimile)
• 1 x Schopenhauer, Die Welt als Wille und Vorstellung (following publications)