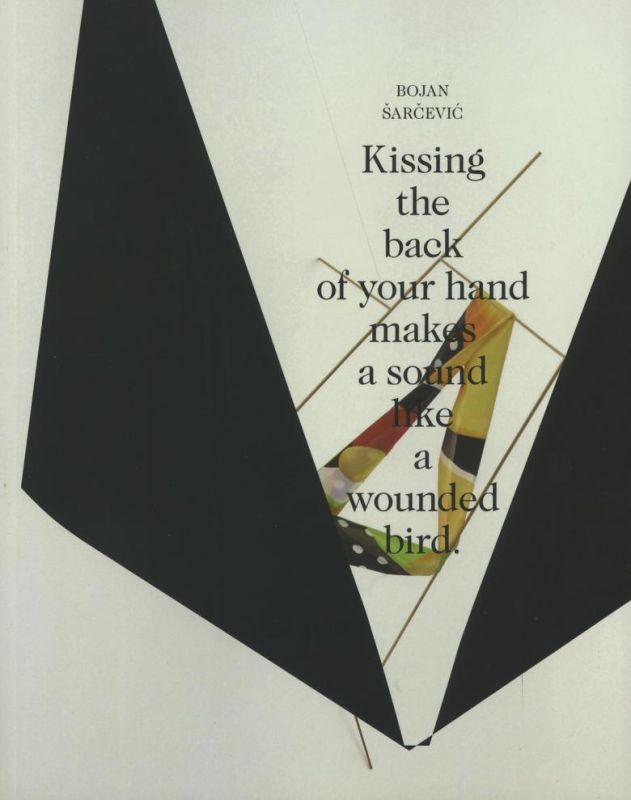 Kissing the back of your hand makes a sound like a wounded bird
availability unknown, if interested please write an email
'Kissing the back of your hand makes a sound like a wounded bird.' a solo exhibition by Bojan Sarcevic at the BAWAG foundation, Vienna.
This book includes the text 'The Western Balkans: Moving On' from 2004. This Chaillot paper is a report by the Institute for Security Studies (ISS), Paris, that deals with the geopolitical relations between the Balkan countries and the EU. A limited poster is also available via the BAWAG Foundation.
Bojan Sarcevic`s artistic practice comprises sculptures, architecture-related interventions, videos, photographic collages, and artist books. 'Replace The Irreplaceable' (2006) is a large-size object curved like a snail shell and made of pear-wood and brass. In contrast to this work, which oscillates between architecture and sculpture, the artist`s ephemeral, extremely fragile small sculptures may be read as enigmatic calligraphies or drawings in space.
Sarcevic also plays a fascinating, quiet, sometimes melancholy game with the concepts of space and time in his collages titled '1954' (2004) for which he has used photographs from the architectural magazine 'Baumeister' from 1954. His 16-mm film 'Untitled' (1999) focuses on issues of globalization and cultural difference.
Language: English