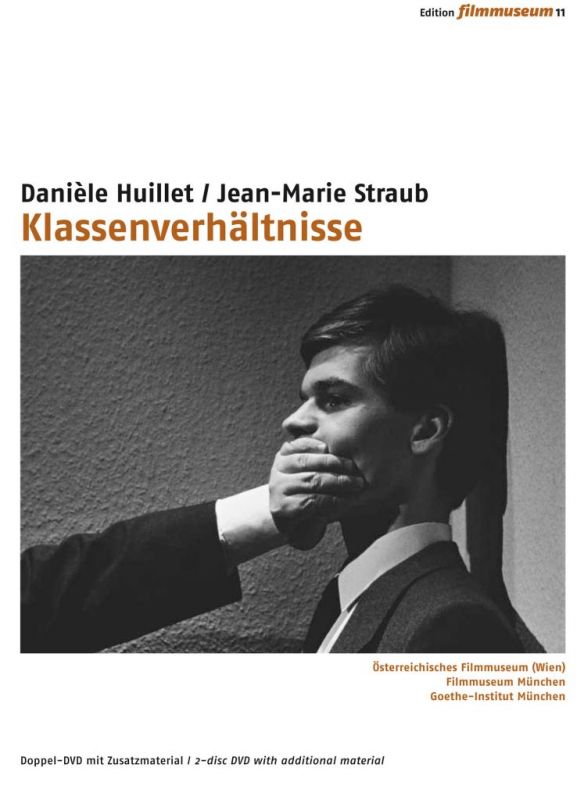 Article Number: 3379
DVD,
German
, 1984,
Klassenverhältnisse
Edition Filmmuseum 11
availability unknown, if interested please write an email
The film is based on Kafka's unfinished novel "Der Verschollene". (Germ.) (Subtitles Engl./French)
It doesn't deal with the real United States but it is rather a kind of allegory taking place at no specific time in history. Straub and Huillet's version is about class relations and about the society that is created by capitalism, which is utterly cruel, capricious and ludicrous. This 2-disc DVD offers a film transfer supervised by the filmmakers themselves as well as two rare documentaries about the shooting, different versions of the screenplay by Straub and Huillet, unpublished rushes and photos from the shooting.