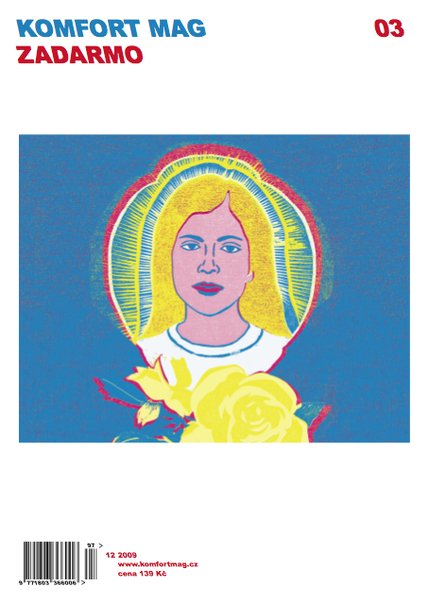 Article Number: 2795
Soft Cover,
Czech
, Staple Binding, 136 Pages, 2008
Komfort Mag 03
Zadarmo / For free
€ 10.00
But when those men opened her legs, they were shocked and made the Sign of the Cross. Her feminine organ had disappeared. She had nothing between her legs: it was like an elbow. Nothing. Sarita Colonia (1914-1940) (Booklet)
"Komfort Mag is a non-commercial project. Completely DIY and Do It Together. This we see as a significant factor - it means we are not subordinate to any erratic publisher or advertiser. The purpose of Komfort Mag is to reverse the traditional idea of a magazine, as something which relies mainly on text. That's why Komfort is 70% pictures, illustrations or photography. Words are not enough to describe it."
(the editors)
(Czech/Engl.)