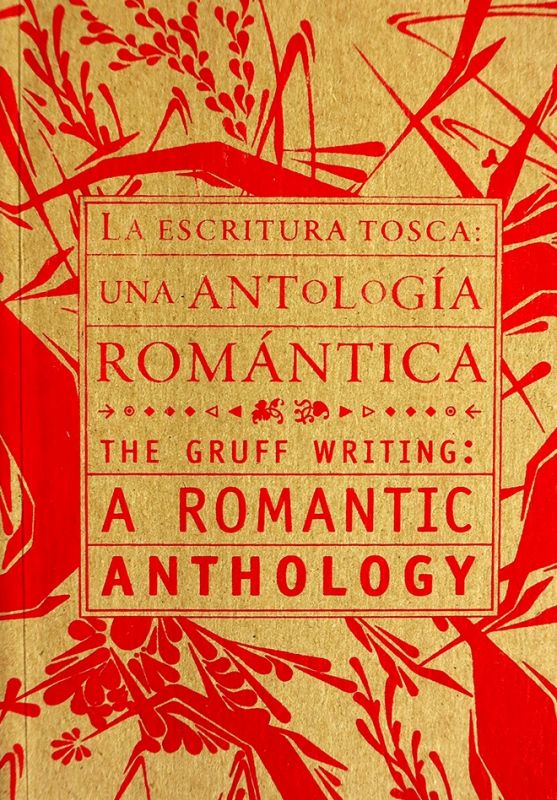 Article Number: 6717
Hard Cover,
English
, Staple Binding, 2015
La Escritura Tosca: Una Antología Romántics
The Gruff Writing: A Romantic Anthology
availability unknown, if interested please write an email
The book is a compilation of texts, songs and drawings chosen by a unique criteria: a romantic vision of graffiti.
These are some words about the series of drawings made by Zas, wich are part of the book:
"In 2011 I went to Santiago de Cali (Colombia) and visited the abandoned freights parking lot located next to the bus terminal station. It was the first time I realized that, besides graffiti artists, nobody cared about those old rusty machines that were about to become scrap. Then, in 2012, I made a road trip from Chile to Bolivia and visited the Uyuni train cemetery which, despite being a major tourist attraction of the zone, is on its majority a place full of garbage and waste. In this train cemetery I found also that the non-touristic area was painted with graffiti styles from different places of the globe. Few months later I went to New York and somebody told me about an abandoned ship graveyard located in Staten Island, so I visited the place and made some photographs. There I noticed again the trails of some graffiti writers.
Finally, in April 2014 I spent one day in an abandoned Russian complex located at Bernau, a small village in the suburbs of Berlin (Germany). At this place I found many different constructions painted with graffiti inside and outside, and it was during this last visit that this project idea came out, but all the previous travels traced my interest on abandoned places occupied by graffiti. This interest might be interpreted as a sum of the fascination of observe the devastation produced by the passage of time on big constructions and machines, and the shared satisfaction of occupy forbidden spaces with lines, colors, and figures."
Languages: English, Spanish