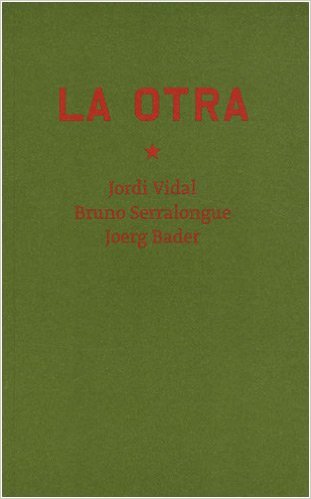 Article Number: 8045
Soft Cover,
English
, Glue Binding, 98 Pages, 2007
La Otra
availability unknown, if interested please write an email
15 images from a serie of photographs realized in Mexico during the Marcos' campaign in 2006, with two essays: a reflexion on contemporary photography
The series of images Bruno Serralongue (born 1968 in Châtellerault, lives and works in Paris) produces, explains critic Pascal Beausse, "are the result of protocols which lead him to confront the concrete conditions under which information is produced and disseminated. Breaking with the supposed self-sufficiency of art, he travels regularly to places where news is happening."
Working alongside photojournalists or on commissions, he uses these professional procedures to produce his work while at the same time readily abandoning some of the prerogatives and decisions that are usually attached to artistic activity.
Languages: English, French