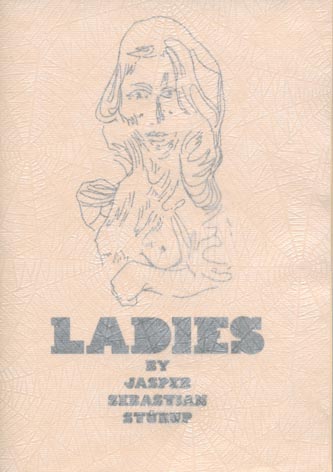 Article Number: 8284
Soft Cover,
English
, Thread Stitching, 16 Pages, 2013
Ladies
Primarily known for exploring and emphasizing the practice of freehand drawing, Jasper Sebastian Stürup also works in a range of media including artist books, painting, video, and sculpture.
His drawings feature imagery created through delicate and reductive line forms, depicting individuals and scenes from art, folk and pop music, avant-garde and independent film, and literature. These subjects often appear juxtaposed with aspects of everyday life alongside a myriad of plants and creatures from the natural world, and are derived from personal photographs, magazines, and internet image archives that Stürup has collected over many years. The evocative language inherent in musical lyrics and poetry frequently appears within the titles of his works.