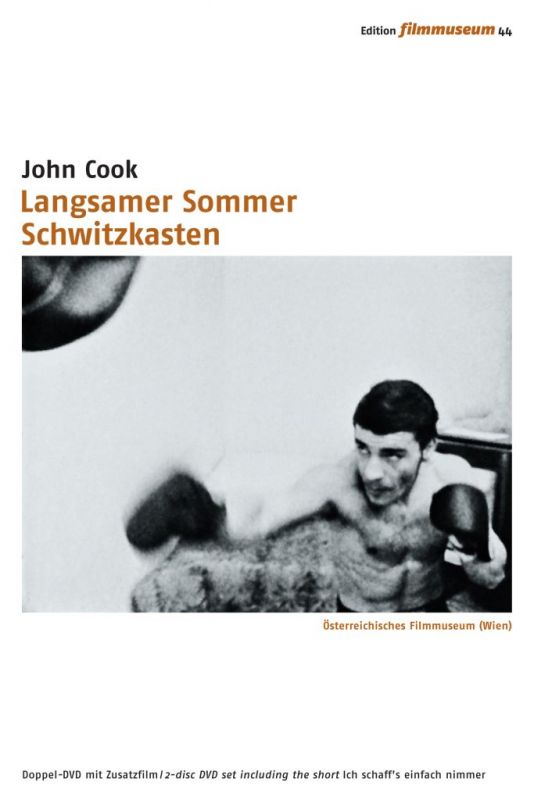 Article Number: 3377
DVD,
German
, 1983,
Langsamer Sommer / Schwitzkasten
Edition Filmmuseum 44
€ 29.90
This 2-disc set presents restored versions of John Cooks three landmark films produced in the 1970s, as well as extra materials. (Germ./Engl.) (Subtitles Engl.)
John Cook (1935-2001) was, in his own words, "Viennese by choice". Between 1972 and 1982 the Canadian photographer directed four films (three features and a documentary) which hold a unique position in Austrian Cinema: independently produced, featuring a cast and crew of friends and shot on modest budgets.