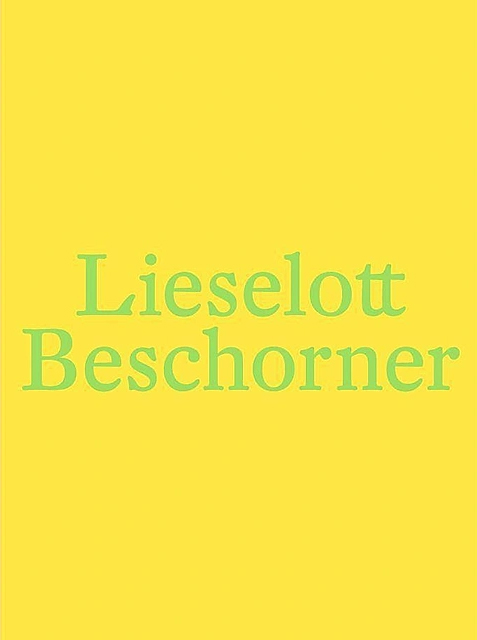 lieselott beschorner
im atem der zeit
€ 30.00
Lieselott Beschorner blickt auf gut 70 Jahre künstlerisches Schaffen und auf eine fast ebenso lange Mitgliedschaft in der Wiener Secession zurück, in die sie 1951 als eine der ersten Frauen aufgenommen wurde.
Die Publikation dokumentiert diese lange Beziehung anhand von Archivalien und aktuellen Ausstellungsansichten, die zeigen, wie ungebrochen frisch und zeitgenössisch ihr Werk auch heute noch ist. Neben einem Textbeitrag der in Berlin lebenden Autorin und Kuratorin Sonja-Maria Borstner kommt die Künstlerin in einem Gespräch mit Berthold Ecker und Jeanette Pacher auch selbst zu Wort.
Lieselott Beschorner has made art for over seven decades and been a member of the Vienna Secession for almost as long: when she was admitted in 1951, she was among the first women members. The publication retraces this longstanding relationship, featuring archival materials and installation views of her recent show that illustrate the freshness and unmistakably contemporary quality of her work. An essay by the Berlin-based writer and curator Sonja-Maria Borstner complements a conversation with the artist by Berthold Ecker and Jeanette Pacher.