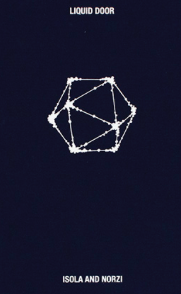 Article Number: 10607
Hard Cover,
English
, Thread Stiching, 125 Pages, 2010
Liquid Door
Liquid Door is a project that grew out of the aquatic experiments of Jacques Cousteau, experiments that the Italian artistic duo of Hilario Isola and Matteo Norzi (both born in Turin in 1976) took as a starting point for exploring the aquarium and the "underwater museum".
A body of work was developed that uses the materials, surfaces, and qualities of water and glass to create relationships of form that investigate the perception of depth, light, and space.
The book covers each stage of the project, presented and analyzed in critical texts by Sarina Basta, D. Graham Burnett, Andria Hickey and Paola Nicolin.
Language: English