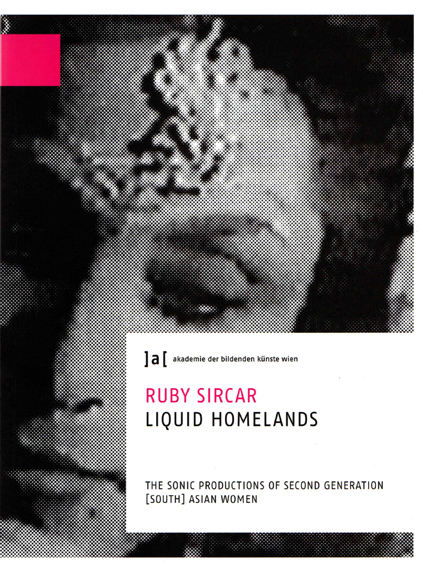 Liquid Homelands
The Sonic Productions of Second Generation [South] Asian Women
This essay is an attempt to conceive a necessary step to be made by an emacipated "second generation" diaspora on its way to independence, no longer bound to the post-colonial and therefore not locality defined.
The "second generation" was ablt to ceate its own self-definition, rooted within media and independent content, and thus emancipated itself from geographical and racist or sexist definitions; it is now no longer possible to keep on relating to theoretical roots withhin presenting a contemporary perspective or outlook.
Post-colonialism is like a religous bind that can lo longer hold against long-needed reforms. By trying to analyse and document the phenomenon of a "second generation" that places itself and its cultural productions and language within the liquid form of media, it is possible to break this bind built on geographical heritage and ethnic parameters.