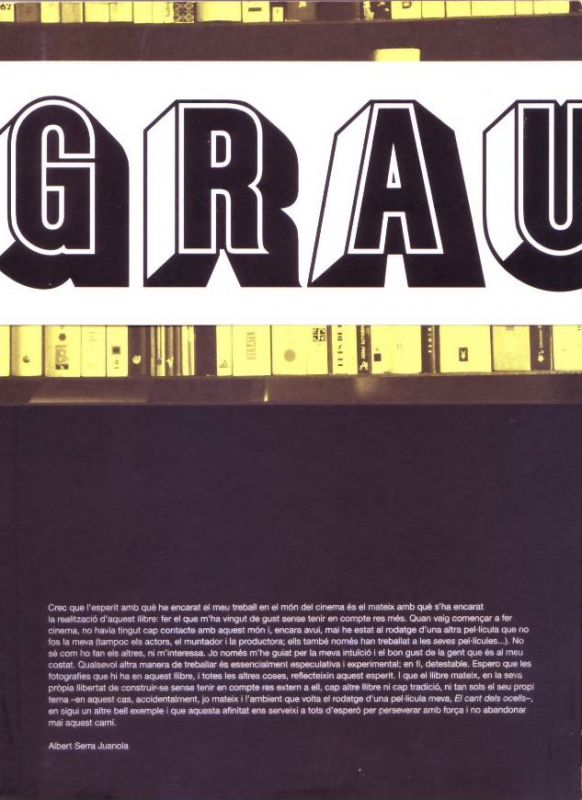 Article Number: 6728
Soft Cover,
English
, Thread Stiching, 2012, múltiplos
Llibre Andergraun
€ 34.00
An epic visual trip to Albert Serra's creative world, through photographs by Román Yñán.
This publication compiles some Román Yñán's archive images, photographer and regular collaborator in Albert Serra's films. Román Yñán has documented most part of this filmmaker's universe – now participating at dOCUMENTA(13)- from his beginnings, and his work connects Albert Serra's peculiar way of understanding cinema with photography d'auteur. For this book, Albert Serra also contributed with some texts, thoughts and interviews to the non-professional actors with who usually works in his films.
Andergraun Films is Albert Serra's production company.
Languages: Castellan/ Catalan/ English/ French