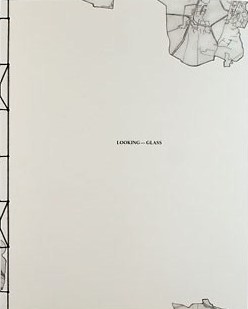 Article Number: 3310
Soft Cover,
English
, Thread Stiching, 60 Pages, 2010, Gudrun Olsen
Looking-Glass
€ 89.00
Gudrun Olsen's diploma thesis »Looking-Glass« is a subjective portrait of Vienna, which focuses on the windows of the city. Gudrun Olsen walked through Vienna from its western to its eastern outskirts along a straight line drawn across the city map. (English)
The objective of the tour was to produce drawings of private windows in pre-fixed regular intervals. Gudrun Olsen thereby focuses on a detail of the city that reflects both public and private life. In the book »Looking-Glass«, Gudrun Olsen presents the results of her exploration of Vienna in a series of 45 detailed drawings.
Language: English