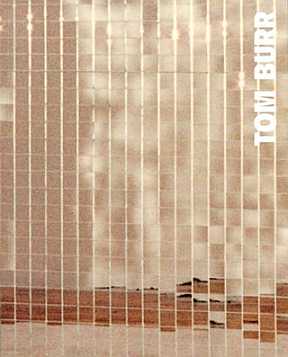 Article Number: 3925
Soft Cover,
German
, Glue Binding, 63 Pages, 2000,
Sternberg Press
, ISBN 3-929270-32-3
Low Slung
In so far as Burr's works also function as allegorical gestures by means of which an image of the present crystallizes in images of the past, this opens the present up to the future. (English/german)
Video peepshows, porno theatres, garden pavilions – with subtle insight, Tom Burr (*1963) sheds light upon what is marginalized, or not immediately recognizable. His works, which make reference to Minimal art's object sculptures, redefine them in current socio-economic and "queer" aspects. By acting as an intermediary between formal stringency and socio-political content, Tom Burr's works overcome Hal Foster's criticism that Minimal art tended to "handle the viewer as historically innocent and sexually indifferent." With comprehensive texts and illustrations, this book features an artist who belongs among those who have shaped a new form of institutionally critical art.