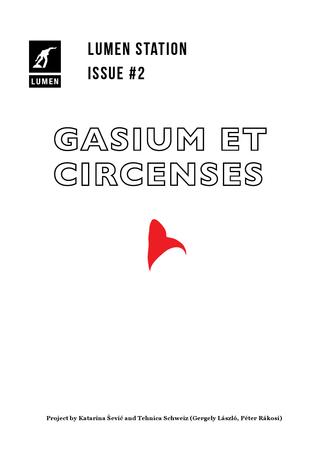 Article Number: 8350
Soft Cover,
English
, Glue Binding, 78 Pages, 2013
Lumen Station Issue #2
Gasium et Circenses
availability unknown, if interested please write an email
The publication is based on the documentation of Gasium et Circenses, a complex art project by Katarina Šević and Tehnica Schweiz.
The research project focuses on The Óbuda (part of Budapest) Gas Factory Cultural Centre's forsaken open air stage and its immediate surroundings. The artists explore the questions of historical memory, the site`s connotations and "forgotten past", as well as the "layering" of the eras. The layers reach back as far as the Roman Empire.

The project is an experiment in historical reconstruction simultaneously realized in a number of media: outdoor tableaux vivants performance, photo series and installation.
Language: English