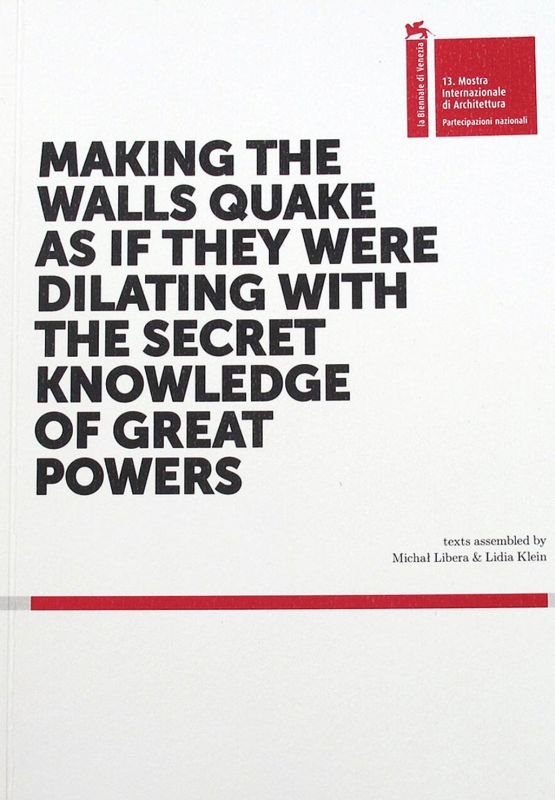 Article Number: 9017
Soft Cover,
English
, Thread Stiching, 344 Pages, 2012
Making the walls quake as if they were dilanting with the secret knowledge of great powers
€ 28.80
A multidisciplinary reader on sound, space and architecture, that accompanies the exhibition of the same title in the Polish Pavilion at the 13th International Architecture Exhibition—la Biennale di Venezia.
The texts were selected by the curator of the exhibition Michał Libera, together with Lidia Klein, and the publication was designed by Czosnek Studio. The book features an interview with the artist, Katarzyna Krakowiak, contributions by the editors, as well as a selection of theoretical analyses, essays, poems and music scores by Barry Blesser and Linda-Ruth Salter, Samuel Taylor Coleridge, Francis Bacon, Gilles Deleuze and Félix Guattari, Steve Goodman, Bohumil Hrabal, Bernhard Leitner, Alvin Lucier, Max Neuhaus, Georges Perec, Steen Eiler Rasmussen, Bruce R. Smith, Jonathan Sterne, Georges Teyssot, Emily Thompson, Shelley Trower, David Toop and many others.
Language: English