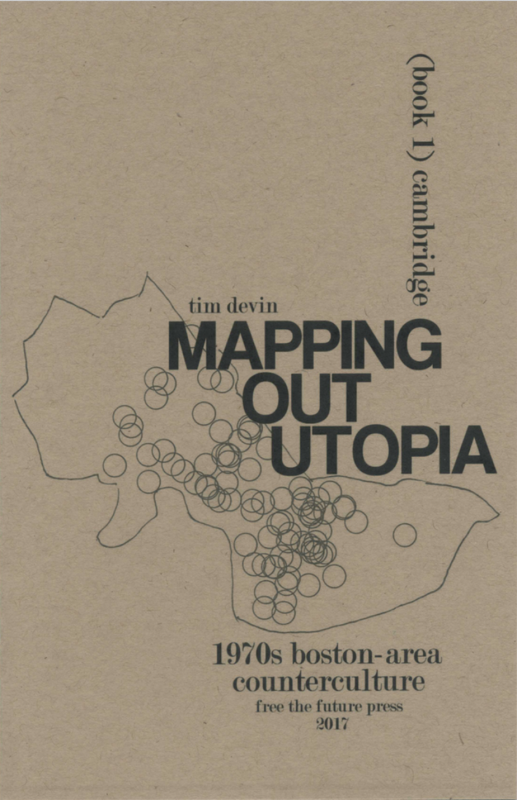 Article Number: 10643
Soft Cover,
English
, Staple Binding, 84 Pages, 2017
MAPPING OUT UTOPIA: 1970s boston-area counterculture
book 1: Cambridge
availability unknown, if interested please write an email
MAPPING OUT UTOPIA is a three-part look at the Boston area's 1970s counterculture, based on listings found in old countercultural directories and magazines.
Each volume of MAPPING OUT UTOPIA maps out a different part of the city. The underlying book takes on the epicenter of Massachusetts countercultural life in the 60s and 70s: CAMBRIDGE.
This volume offers overviews of almost 100 orgs, and a number of in-depth profiles and essays on topics ranging from affordable spaces to feminism.
From the Assassination Information Bureau to Trout Fishing in America, it's all in here.
Language: English