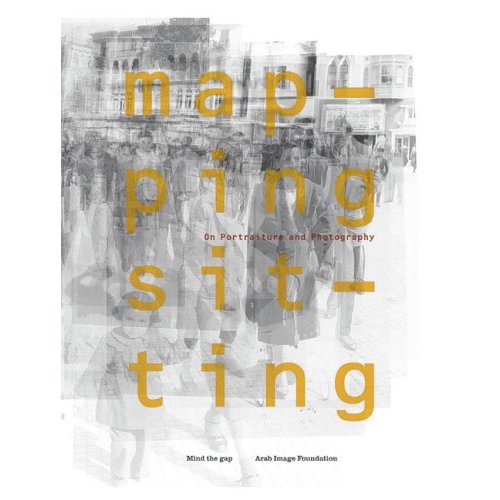 Article Number: 3178
Hard Cover,
English
, Glue Binding, 288 Pages, 2005
MAPPING SITTING
ON PORTRAITURE AND PHOTOGRAPHY
availability unknown, if interested please write an email
Venturing into uncharted territory, Mapping Sitting explores 20th-century Arab portrait photography. Conceived by two contemporary artists, Walid Raad and Akram Zaatari, the mixed-media exhibition comprises four sections investigating how the portrait functioned in the Arab world not only to picture individuals and groups, but also as commodity, luxury item, and adornment.
The Arab Image Foundation is a non-profit organization established in Beirut in 1997. The Foundation's mission is to collect, preserve and study photographs from the Middle East, North Africa and the Arab diaspora. The Foundation's expanding collection is generated through artist and scholar-led projects. The Foundation makes its collection accessible to the public through a wide spectrum of activities, including exhibitions, publications, videos, a website and an online image database. The ongoing research and acquisition of photographs include so far Lebanon, Syria, Palestine, Jordan, Egypt, Morocco, Iraq, Iran, Mexico, Argentina and Senegal. To date, the collection holds more than 400,000 photographs.
Mind the Gap (MTG), established in Beirut in 1993, is a design and communication agency with multidisciplinary approach. In edition to its practice its providing creative and technical services, MTG is involved in a multitude of cultural activities and has engaged in several collaborations with likeminded individuals and organizations from varios disciplines.This particular mode of working has induced in MTG a sense af authorship and lead to its involvement in the book publishing field with six publications to date. Since 1998 MTG has been cosely collaboratin with the Arab Image Foundation on exhibitions, publications and the digital arciving of photographic collections.
This book contains 905 photographs from Lebanon, Egypt, Iraq, Palestine and Jordan, taken between 1920s and 1970s.