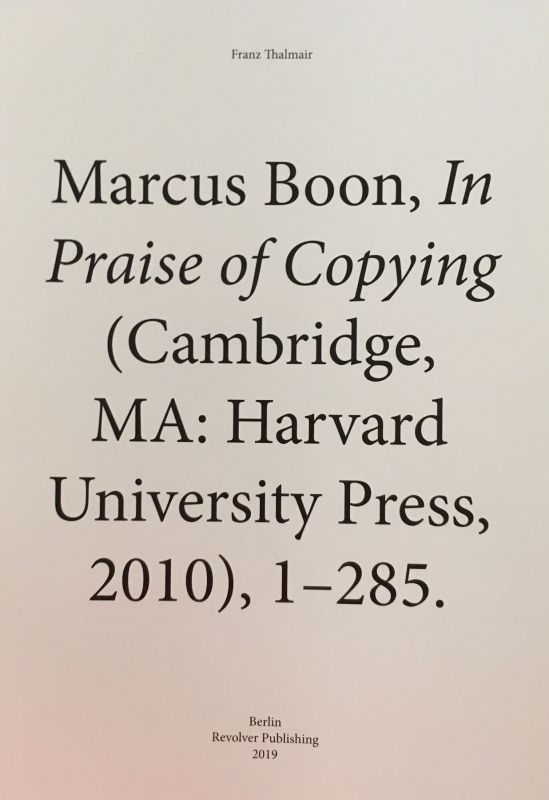 Article Number: 11698
Soft Cover,
German
, Staple Binding, 285 Pages, 2019
Marcus Boon, In Praise of Copying
€ 10.00
Originally written by Marcus Boon, the book "In Praise of Copying" was first published by Harvard University Press in 2010 under the "Attribution-ShareAlike" Creative Commons license.
As part of the artistic research project "originalcopy - Post-Digital Strategies of Appropriation", which runs from 2016 to 2019 at the University of Applied Arts Vienna, the book sheds light on the practice of copying from a post-digital perspective. The research project focuses on the tensions between the supposed immateriality of digital technologies and their material manifestations by appropriating contemporary methods of copying and exposing them to artistic processes of transformation and translation.
Sprache: Englisch