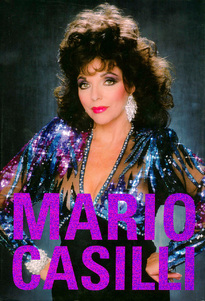 Mario Casilli
€ 39.95
First book dedicated to Casilli's decade-defining entertainment portraits.
Mario Casilli's photographs defined the fabulous and outrageous entertainment industry in the 1980s. His larger than life portraits, featuring his trademark backlighting and bright colour palette, captured everyone from Joan Collins in blinding jewels, Dolly Parton in perfectly coiffed grandeur and the Bee Gees in sleeveless leather to full cast shots of iconic television shows like Dynasty, Dallas, Knight Rider and Miami Vice.

A magnificently talented photographer who captured this exciting, fun and over-the-top decade like no other.