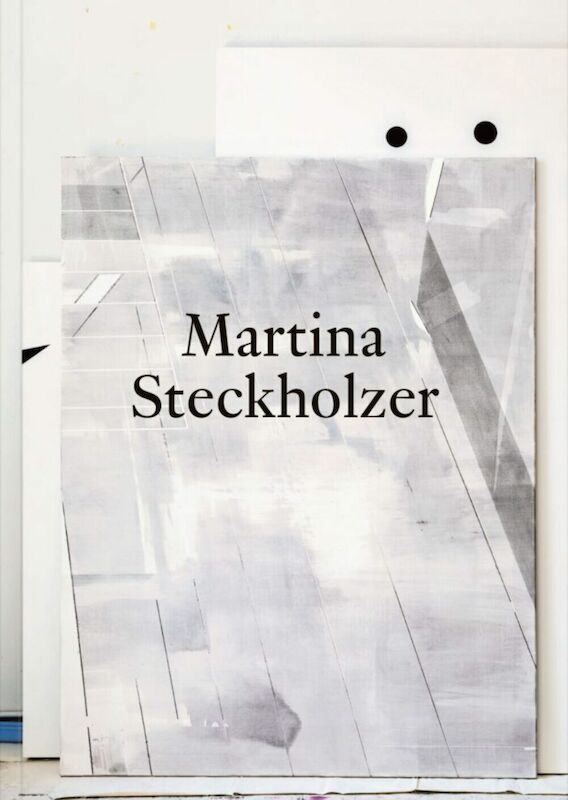 Martina Steckholzer
€ 45.00
"The textual whole forms that empty space in which the eyes can both rest and open to see the unexpected." With Martina Steckholzer painting is documentary, deconstructive and poetic. In large-format room images, she looks at exhibition architecture and
stagings of contemporary discourse. Steckholzer empties, abstracts and generates space. To do this, she uses the most minimal tool in painting: pigment, dense or flowing on the surface.
Empty as they are, the picture spaces become open stages and foreboding documentary traces. An affirmative and projective type of institutional criticism is emerging. Martina Steckholzer understands art, time and others in and through painting. Steckholzer writes fragmentary texts for the painting and adds them to the pictures depending on the exhibition context.
For the first time in 20 years, Steckholzer presents a publication. She carefully merges the format of the book and the medium of painting and renders new visual space to the large-format paintings in the book space. There are 3 chapters: "A stage / A play / The characters". "A stage" initially shows fragile architecture and rooms on the entire side. "A play" as a second chapter is the ongoing series of works "Die Lauer": colorful painting, partly abstract, partly figurative. "The characters" are people in nine short series on paper. At the end of the book, an index arranges 400 pictorial works into a prismatic overview.