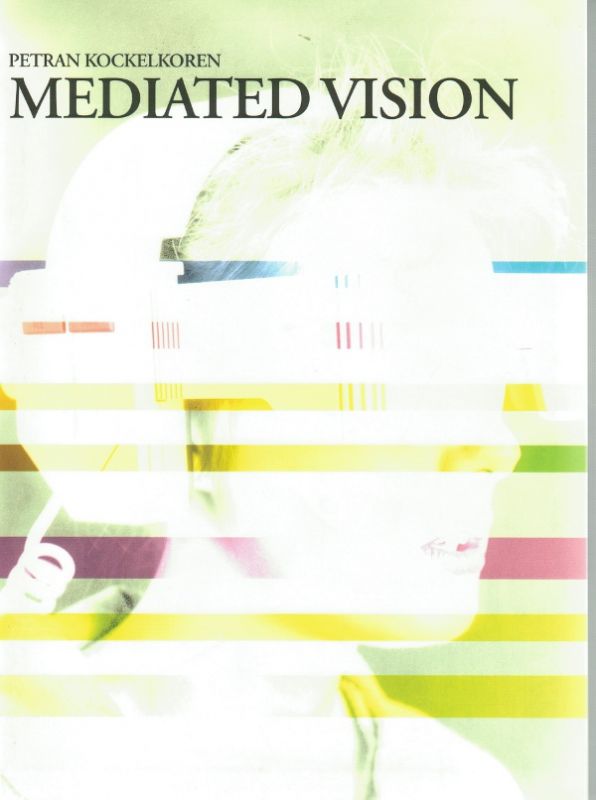 Mediated Vision
availability unknown, if interested please write an email
A collection of articles and art exhibitions that each explores the effects that technology has upon the ways humans experience the world.
With Mediated Vision, Kockelkoren has made the rare accomplishment of assembling a collection that taken together amounts to more that the sum of its individual contributions.
The articles and works of art are quite diverse, but are related to one another in that each explores aspects of human vision mediated by technology.
The essays are written by philosophers and art historians such as Don Ihde, Thomas Y. Levin, Peter Sonderen, Robert Zwijnenberg, Peter-Paul Verbeek, and Kockelkoren himself. The artists featured include Annie Cattrell, Felix Hess, Wouter Hooijmans, Esther Polak, The Realists (Jan Wierda and Carel Lanters), Gerco De Ruijter, Frank Sciarone, and Jeroen van Westen.
Mediated Vision is structured to be an inviting read. [...] The book has a resonance more like a symposium than a collection of separate works. Each page of an article is framed by a colorful backdrop of pictures of technologies or computer-produced images. The chapters of Mediated Vision alternate between articles and short exhibitions of artwork. Each art presentation includes an introduction by Kockelkoren and a few pages of representative images of the artist's work. And several of the articles respond to the works of the artists included.
The interspersing of artistic and textual contributions is effective; the sum total of the contributions creates a context of insight and creativity that amplifies the ideas of each individual entry. [...]
(Review by Robert Rosenberger, Stony Brook University)