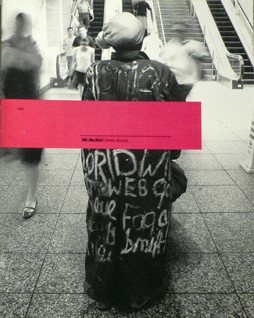 Article Number: 149
Hard Cover,
English
, Staple Binding, 44 Pages, 2008
Mi MoMA!
A ziney thing to inspire art
availability unknown, if interested please write an email
A quick trip thru the Museum of Modern Art turns into a four hour (inspirational) photo shoot & book.
Forced to take my camera into the museum space by security, I felted like it was my obligation to take photos of what I liked and the people around me. In addition, obsessed with people taking photos of art with their cellphones, when I returned home I wanted to see what other people captured while I was there.
Language: English