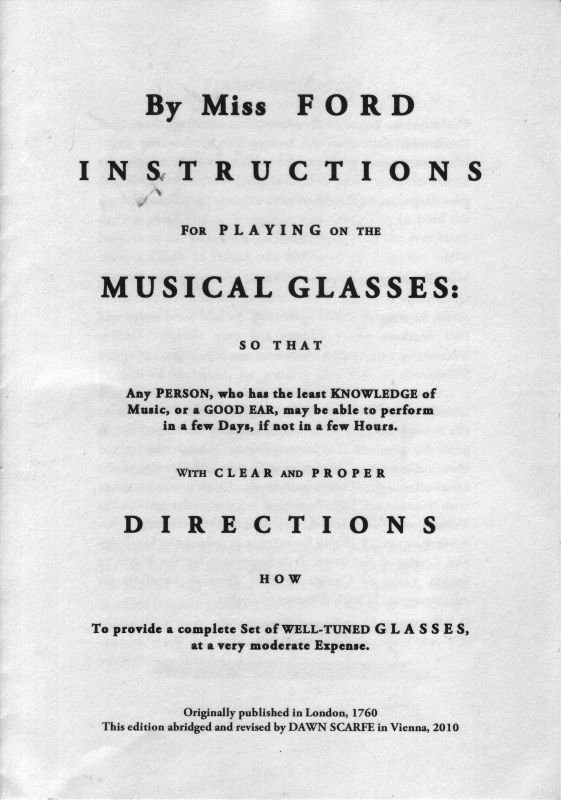 Article Number: 7472
Soft Cover,
English
, 4 Pages, 2010
Miss Ford's Instructions
for Playing on the Musical Glasses
This little booklet, containing the instructions for playing on the musical glasses, was originally published in 1970 in London.
Artist Dawn Scarfe abridged and revised this edition in 2010, in Vienna. It is about how to acquire a set of glasses, how to arrange the table to play and finally how to apply the correct touch to the glasses.
Language: English