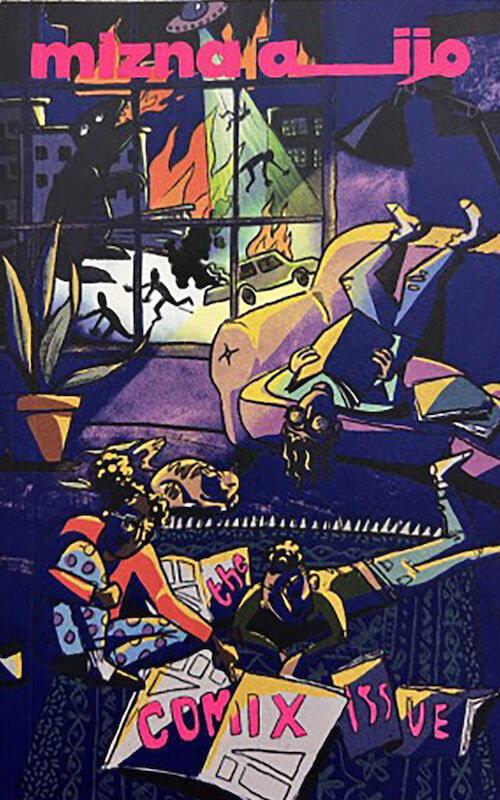 Article Number: 12316
Soft Cover,
English
, Glue Binding, 108 Pages, 2022
Mizna 21.2 – The Comix Issue
€ 13.00
The winter 2020 issue of Mizna is guest edited by Palestinian graphic novelist Leila Abdelrazaq and addresses prompt of A New World Order. These days, it seems as though revolutionary changes are happening daily.
From global political upheavals to public health crises, we are living in unprecedented times that are changing the ways we think, work, act, live, and love. We may not know what the future holds, but one thing is certain: the world as we know it is changing forever.

Contributions from Tarek Abou Omar, Sarah Ahmed, Zainab Al-Shibani, Elias Bouderdaben, Ghazi Ghazal, Stephany Madi, Lena Merhej, Merieme Mesfioui, Aude Nasr, Hosam Omran, Sarah Saroufim, Enas Satir, Christian Sleiman, Stephanie Sleiman, and Helga Tawil-Souri. Guest edited and cover art by Leila Abdelrazaq.