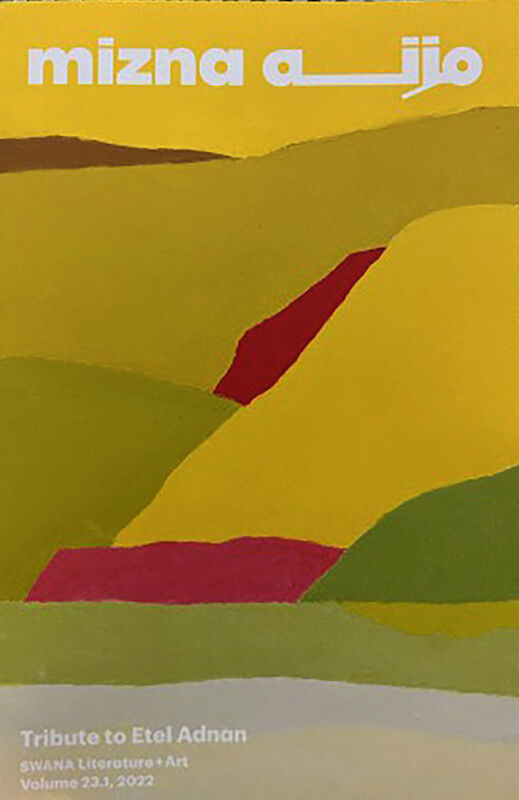 Article Number: 12317
English
, Glue Binding, 115 Pages, 2021
Mizna 23.1
€ 13.00
Mizna is a critical platform for contemporary SWANA literature, film, art, and cultural production centering the work of Arab and Southwest Asian and North African artists. For more than twenty years, we have been creating a decolonized cultural space to reflect the expansiveness of our community and to foster exchange, examine ideas, and engage audiences in meaningful art.
The summer 2022 issue of Mizna celebrates the life and legacy of Etel Adnan.
Contributions from Andrea Abi-Karam, Ibtisam M. Abujad, janan alexandra, Kazim Ali, Ume Ali, Joumana Altallal, Omar Berrada, Youmna Chlala, emet ezell, Jai Hamid Bashir, Malvika Jolly, Nathalie Khankan, Nicole Olweean, Andrew Riad, Abu Bakr Sadiq, Hannah Sassoon, Sagirah Shahid, Lisa Suhair Majaj, Veera Sulaiman, and Mohamed Tonsy. Interview between Marie-Nour Héchaime, Joana Hadjithomas and Khalil Joreige.
Visual art by Etel Adnan.