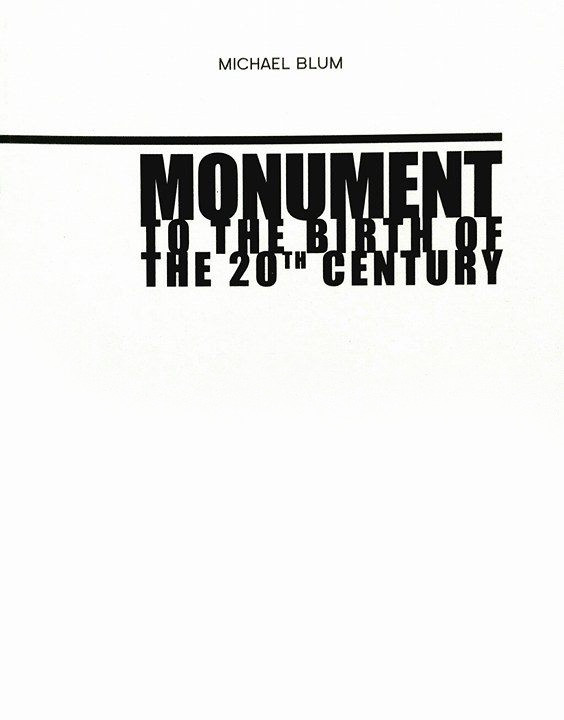 Monument to the Birth of the 20th Century
€ 19.00
Das MONUMENT TO THE BIRTH OF THE 20TH CENTURY ist ein von dem Künstler Michael Blum initiiertes Kunstprojekt für die Stadt Linz.
Das Projekt nimmt die Vorstellung eines Monuments in Anspruch um unseren Umgang mit der Konstruktion von Geschichte, der Bedeutung von Denkmälern und der Rolle der Erinnerung im Alltag zu thematisieren. Das gemeinsame Schuljahr von Wittgenstein und Hitler vor hundert Jahren – diente als Projektionsfläche und Folie verschiedenster Spekulationen die anlässlich dieses unheimlichen Zusammentreffens entstehen können.
Ausgezeichnet durch seine Heterogenität und Vielseitigkeit arbeitet das Buch auf verschiedenen Informationsebenen mit einer Vielzahl von Diskursen. Das Buch bringt das komplette Projektmaterial – vom Einladungsbrief zum Feedback der Angeschriebenen bis zu den vorhandenen jedoch umstrittenen Quellen – durch seine narrative Strukturierung lesbar zusammen. Am Ende nimmt das Buch selber, mit all seinen Perspektiven und ausgelösten Debatten, den Platz für das MONUMENT TO THE BIRTH OF THE 20TH CENTURY ein.
Sprache: Deutsch und Englisch