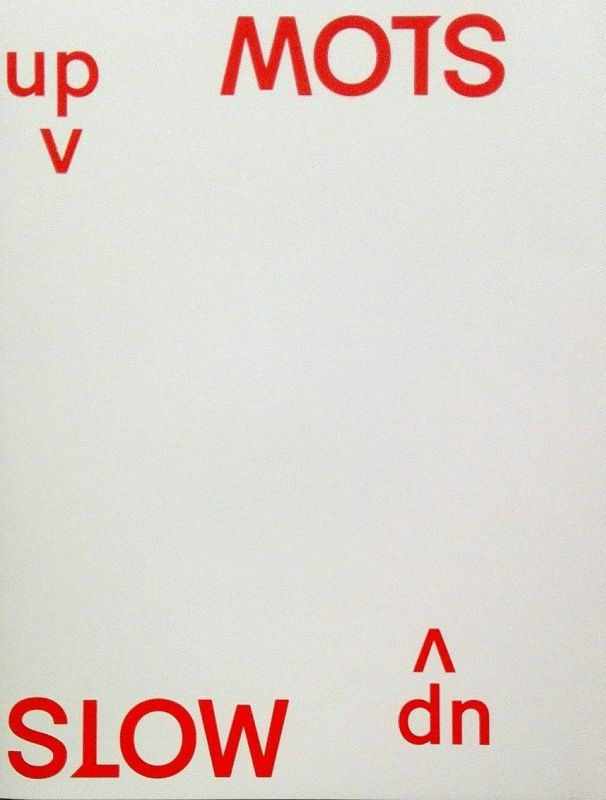 Article Number: 9003
Soft Cover,
English
, 2013
MOTS SLOW # Up&Down
€ 51.50
Mots Slow will appear every year, one day before the previous issue.
The first issue will be published on the first of December 2013, the second the 30th of November 2014 etc. The last issue will be published on the 30th of November 2358. The date mirroring 1648, the year in which the Russian explorer Simon Dejnev discovered the Bering Strait.

edition of 365 numbered copies

The limited-edition publication was made up of folded coloured posters that could be viewed from differing perspectives and removed from the magazine to hang on the wall as individual artworks.
Sprache: Englisch