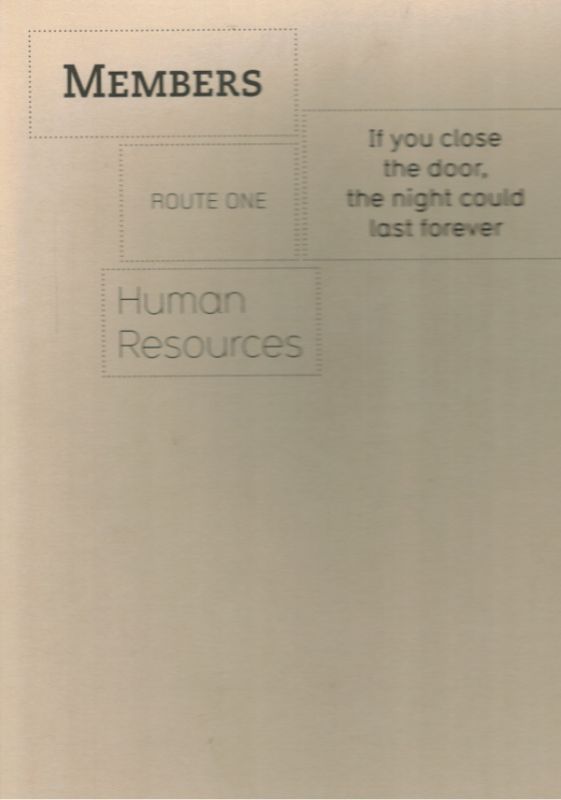 My Territory
availability unknown, if interested please write an email
Die konzeptuellen Bildserien von Roland Iselin beschäftigen sich mit Realität und Inszenierung und versetzen den Fotografen in die Rolle eines präzise beobachtenden Dokumentaristen, der Fragen stellt und versucht mit seinen Bildern Antworten zu liefern.
"My Territory" von Roland Iselin (*1958Kreuzlingen, Schweiz) ist die erste Publikation des Künstlers. Sie enthält Fotografien aus zehn Jahren, die vor allem in Zürich und den USA entstanden sind.
Die repräsentative Auswahl zeigt Iselins Arbeiten in einem grösseren Zusammenhang: "My Territory" ist nicht eine einzelne Publikation, sondern eine Klappschachtel, die gleich fünf Hefte und Bücher enthält.
So zeigt die Serie "Members" Schweizerinnen und Schweizer als Mitglieder in den verschiedensten Vereinen. "Human Resources" oder "If you close the door, the night will last forever" ergründen an verschiedenen Treffpunkten – das eine Mal in New York, das andere Mal in Zürich – die Wechselwirkung zwischen öffentlicher Inszenierung und privater Entspanntheit. "Route One" schliesslich dokumentiert die Reise entlang des berühmten amerikanischen Highways.
Ein fünftes Heft – mit Texten von Oliver Kielmayer und Nadine Olonetzky zum Umfeld von Iselins Arbeit und literarischen Assoziationen von David Signer – rundet die exklusiv gestaltete Publikation ab.
Textbeiträge dt./engl.
Buchschachtel mit vier Bildheften und -bänden sowie einem Textheft