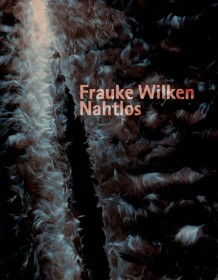 Article Number: 3217
Hard Cover,
German
, Thread Stiching, 80 Pages, 2008,
The Green Box
, ISBN 978-3-908175-33-9
Nahtlos
€ 15.00
Nahtlos by Frauke Wilken is a visual advance towards the materiality of her sculptures. (Germ./Engl.)
In her work, Wilken is consistently dealing with the body and its associated corporeality. Questions about the assignment of sexual identity, physical violence and the deformation of the body through fashionable ideals of beauty are as important for her anthropomorphic objects as the intensive study of the torso and its iconography of mythical physicality.
Nahtlos was published in connection with a solo exhibition of Frauke Wilken at the LVR Landesmuseum in Bonn.