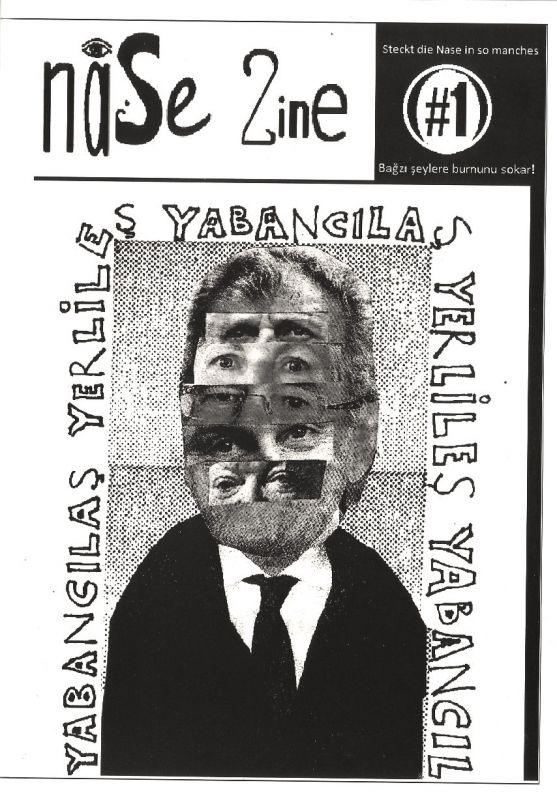 Article Number: 8028
Soft Cover,
German
, Staple Binding, 36 Pages, 2016
availability unknown, if interested please write an email
Nase Zine is a photocopy magazine (fanzine) founded in February 2016 by Deniz Beşer, Es Efflatus, La Garçonne and Muzzafer Hasaltay Du von Jetzt.
Published in three languages German, Turkish and English, the first issue of Nase Zine features sketches and illustrations by Nazim Ünal Yilmaz, Tsai-Ju Wu, Walter Ego and Eva Schiach. The Name of the Zine is inspired to the phrase "to stick your nose in…" which exists in Turkish ("herşeye burning sokmak") as well as in German ("die Nase in etwas stecken"). The collective of Nase Zine wants to share with you the joy of sticking your nose in a lot of things.
Languages: German, Turkish, English