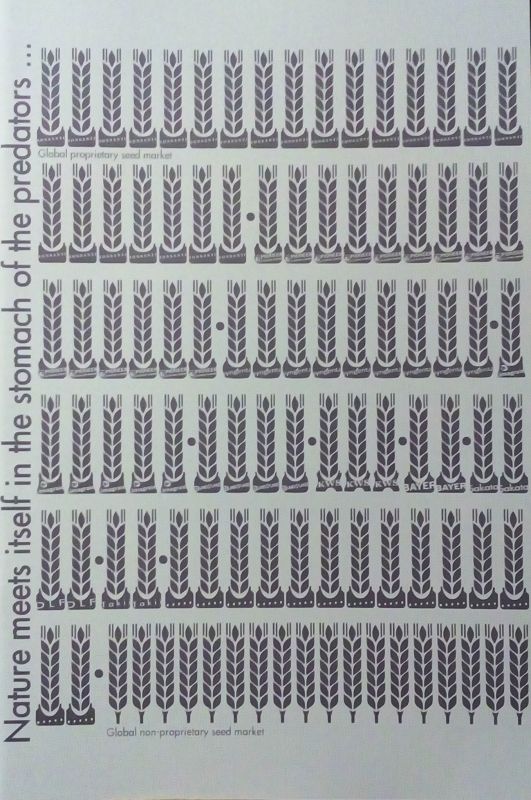 Article Number: 7526
Soft Cover,
German
, Staple Binding, 48 Pages, 2014
Nature meets itself in the stomach of the predators
Global non-proprietary seed market
availability unknown, if interested please write an email
Diese Publikation, die im Rahmen der Ausstellung "In the Stomach of the Predators" entsand, stellt die Aktualisierung einer Seite aus dem berühmten statistischen Bildatlas "Gesellschaft und Wirtschaft" von Gerd Arntz und Otto Neurath aus dem Jahr 1930 dar.
Die Publikation ist ausschließlich dem Thema Saatgut gewidmet.
Während das Glossar dieses Bands umfangreiches Zahlen- und Datenmaterial anbietet, visualisieren die Bildtafeln zum Teil überraschende Verbindungen zwischen Konzernen, politischen Entscheidungsträgern und großen gemeinnützigen Stiftungen, so dass Begriffe wie "Desaster-Kapitalismus" und "philanthropischer Kapitalismus" an Anschaulichkeit gewinnen.
Sprache: Deutsch