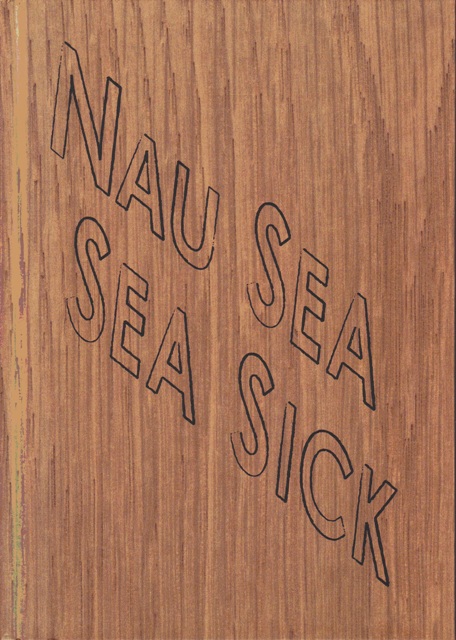 Nau Sea Sea Sick
€ 14.30
American artist Kay Rosen has been exploring the possibilities of words as images for over 25 years. She delights in the small shift; the subtle change that subverts meaning and reveals the unexpected.
The stories included in the volume are:

John Moore: Local Boy Makes Good;
Katherine Mansfield: The Voyage;
Stephen Crane: The Open Boat;
Isabella Bird: The Hawaiian Archipelago, Letter I;
John Aaron Rosen: Stranger In The Empty Night;
Eileen Myles: Everyday Barf.