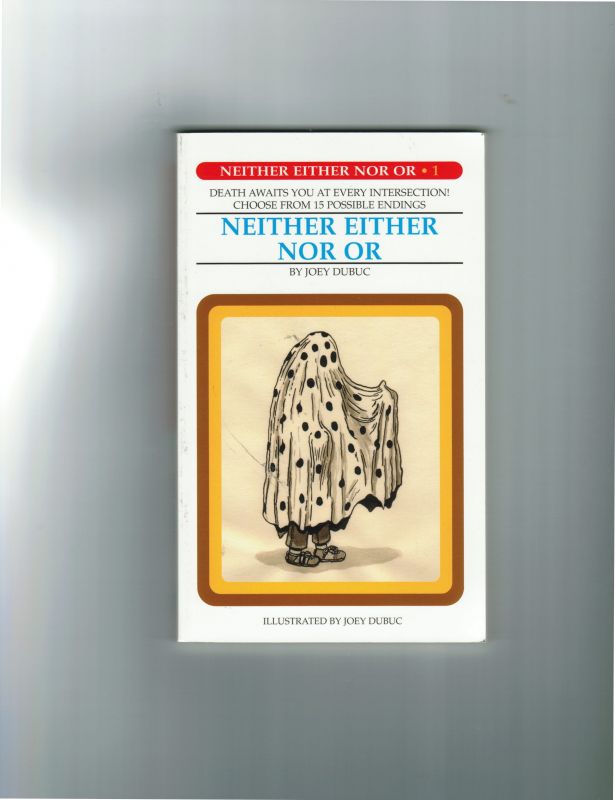 Article Number: 851
Hard Cover,
German
, Staple Binding, 97 Pages, 2000,
conundrum press
, ISBN 0-9689496-9-X
Neither Either Nor Or
Joey Dubuc
Joey Dubuc
Do not read this book from cover to cover. Follow the instrucions at the bottom of each page to become the protagonist of the story. Listen as the narrator describes the details of your every movement, your every thought. The decisions you make will affect your quality of life. However, this book really only gives the reader the illusion of choice. Success is a one way street. Please remember - death is always a possibility, and only one path out of many will lead to your happiness. No pressure.