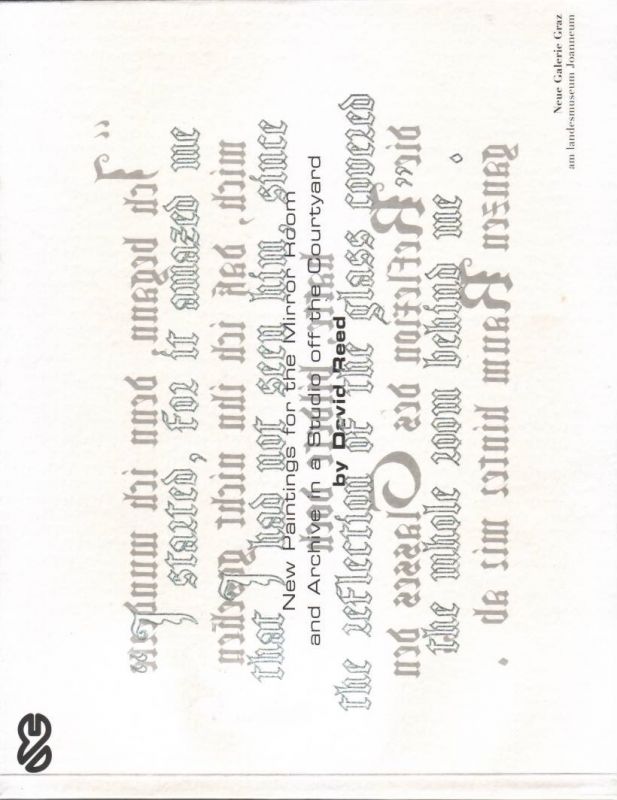 Article Number: 6931
Soft Cover,
German
, Thread Stitching, 64 Pages, 1996, Joanneum
New Paintings for the Mirror Room and Archive in a Studio off the Courtyard
David Reed
availability unknown, if interested please write an email
This book presents works by Reed that deal with vampirism. "Planet of the Vampires", "Bram Stokers Dracula", "The Return Of Dracula" etc are movies that are drawn into the circle of references Reed uses. Here his colors swirl like thought-gases that slowly blur the line between the dead and the living into a kind of non-dead; a vampire state predictated on the viewer's precarious sleeping arrangements.
David Reed (born 1964) is an accomplished artist whose work continues to receive high acclaim. As abstract painter, installation sculptor, video artist, and printmaker he creates complex and organic art, emphasizing color, structure, form and abstraction.
Languages: English, German