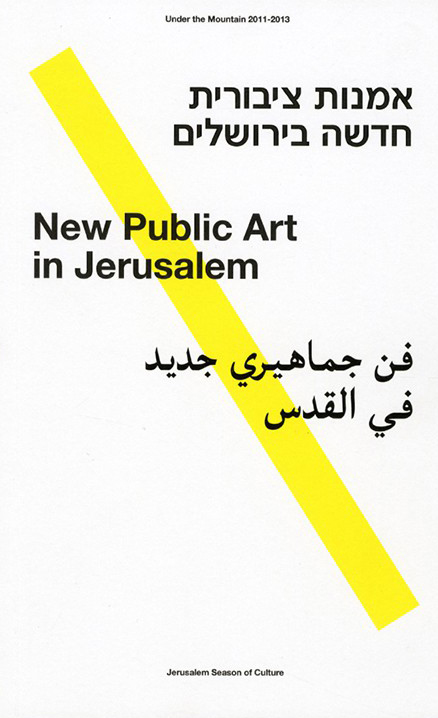 Article Number: 9030
Soft Cover,
English
, Glue Binding, 80 Pages, 2013
New Public Art in Jerusalem
Under the Mountain 2011-2013
€ 10.30
Under the Mountain is a New Public Art festival held every summer as part of the Jerusalem Season of Culture. This book is a selection of performative actions in public space from the first three years of the festival.
In this book you will find works that are rooted in a passion for politics, and inspired by the urge to touch one another, to mingle. By the love of conversation, debate, changing positions, losing oneself in a crowd, leading and being led. New public art is the act of standing on the stage of history with the seemingly opposed desires of belonging and liberation. It realizes the aspiration for sovereignty that every artist, every person, has.
Language: English