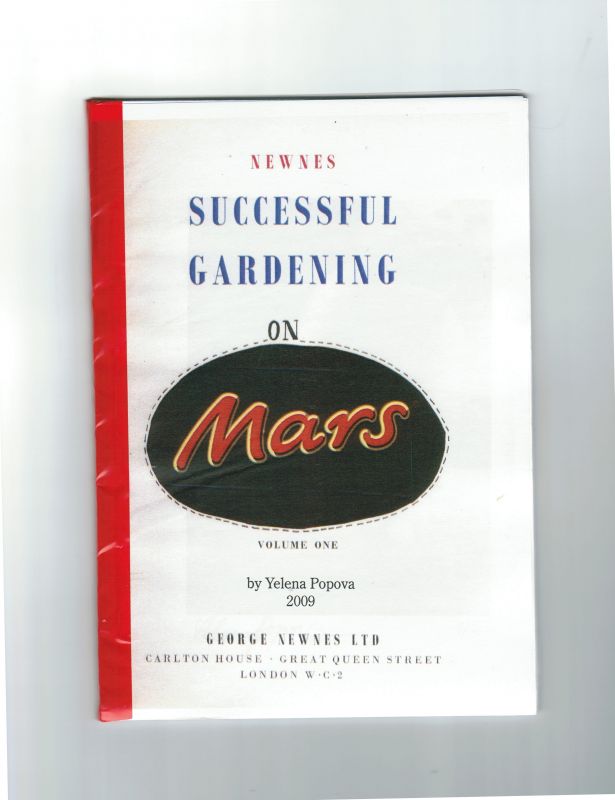 Article Number: 812
Hard Cover,
German
, Staple Binding, 30 Pages
Newnes Successful Gardening on Mars
Volume one
Volume one
It´s a plan of the garden or the desing of a park, but also a herbarium. A herbarium of propositional plants carefully preserved between the pages of volumes of my memories. Volume 1 - childhood... which plant is remembered and why? Which will I take with me from the past to the future?
A Christmas tree, you´ve said?! No, we always had an aritificial tree. I wonder how many trees were saved during all those years? One tree a year adds up to a little copse throughout the years. A copse of saved Christmas trees! Let them grow here in the north. In the middle of the wood I´ll arrange a little glade with a bench under a silver birch - a small memento of my first kiss. The birch and bench were on the hill overlooking a small lake (let´s make it a pond) all in white. In winter the snow made fluffy pillows on the pine trees, but the branches of the silver birch stayed almost bare, with the bright winter stars shining through the dark net of branches. It was winter back then: shimmering snow, glimmering stars, me, and the boy kissing under the silver birch...