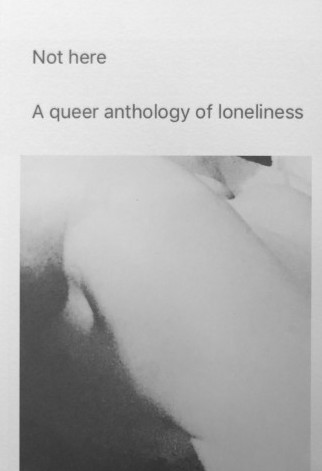 Article Number: 10275
Soft Cover,
English
, Glue Binding, 100 Pages, 2017
Not here
A queer anthology of loneliness
€ 12.50
Poets, activists, writers and artists respond to what it means to be lonely in 2017.
Contributors include porn actor Colby Keller, writer Olivia Laing, artist Marc Hundley, librettist Alice Goodman, poet Timothy Thornton, anti-drag performer David Hoyle & many more. Curated by Richard Dodwell.
Language: English